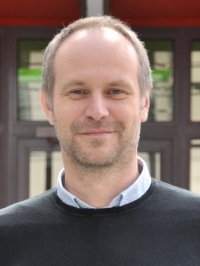 Dr. Grzegorz Nowaczyk
+48 61 829 6708
nowag@amu.edu.pl
Selected publications:
R. Rucińska-Sobkowiak, G. Nowaczyk, M. Krzeszowska, I. Ramęda, S. Jurga, Status and water diffusion transport in lupine roots exposed to lead, Environmental and Experimental Botany 2013, (87), 100-109.
M. Strankowski, J. Strankowska, M. Gazda, L. Piszczyk, G. Nowaczyk, S. Jurga, Thermoplastic polyurethane/(organically modified montmorillonite) nanocomposites produced by in situ polymerization, Express Polymer Letters 2012, 6(8), 610-619.
M. Makrocka-Rydzyk, G. Nowaczyk, S. Głowinkowski, S. Jurga, Dynamic mechanical study of molecular dynamics in ethylene-norbornene copolymers, Polymer 2010, 51(4), 908-912.
G. Nowaczyk, S. Głowinkowski, S. Jurga, Rheological and NMR studies of polyethylene/calcium carbonate composites, Solid State Nuclear Magnetic Resonance 2004, 25(1-3), 194-199.