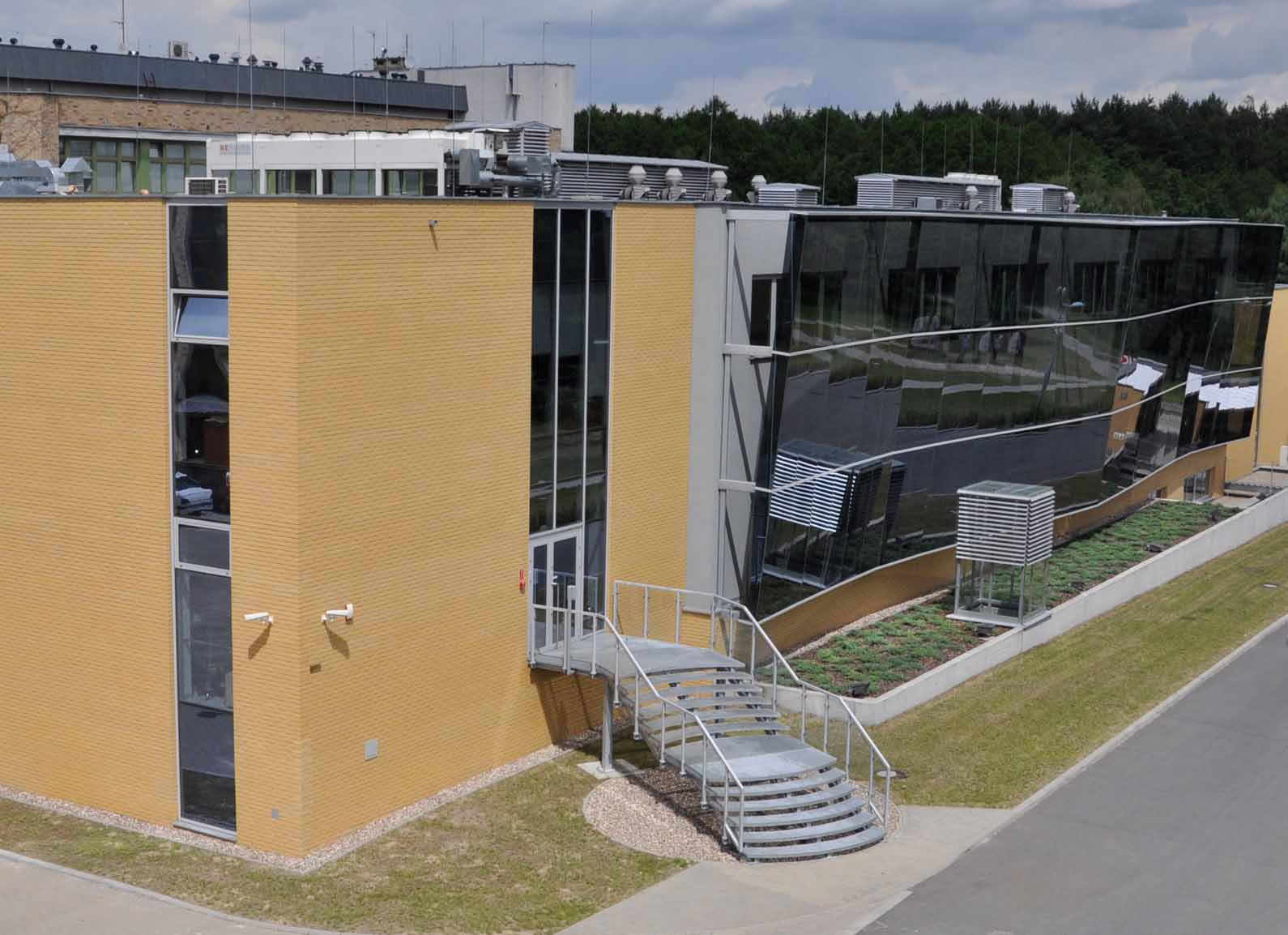 The NanoBioMedical Centre (NBMC) is an organizational unit of Adam Mickiewicz University in Poznan (AMU), on the status of a scientific unit from 2018, and was established in partnership with Poznan University of Medical Science, Poznan University of Life Sciences and Poznan University of Technology in 2011.
The main goal of NBMC activity is to stimulate an interdisciplinary research and provide trainings on both master and doctoral level in the field of nanoscience and nanotechnology. Interdisciplinary profile of NBMC is based on combining physical, chemical, biological, medical, and materials sciences within the nanotechnology. Research activity of NBMC includes synthesis and complex characterization of nanomaterials as well as investigation of their application potential i.a. in diagnosis as well as tissue engineering, targeted therapy, energy conversion and storage, catalysis, sensors, nanoelectronics.
Our potential
laboratories with unique research equipment (more than 90 million PLN):
cooperation with scientific staff of over 20 professors from AMU and partner universities and of over 25 professors from foreign partner universities;
scientific staff of over 30 professionals (PhDs) in physics, biophysics, chemistry, biology, engineering and medicine;
PhD students, over 40 PhD students pursuing interdisciplinary PhD theses in nanoscience and nanotechnology;
students, inclcuding around 150 master students attending laboratory classes , pursuing their master projects and participating in master seminars in NBMC;
scientific network of over 40 foreign and national partner research institutes collaborating with NBMC on joint research proposals applications, admission of PhD students for internships, scientific exchange, conferences and seminars organization.