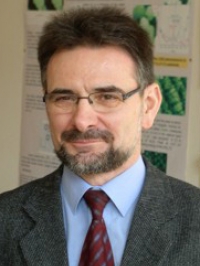 Prof. Ryszard Czajka
Member of the Research Council and NBMC Council
Dean of the Faculty of Technical Physics, Poznan University of Technology
+48 61 665 3234, 3162
ryszard.czajka@put.poznan.pl
Research interests:
Nanotechnology
Surface physics
Structure and electronic properties of solid surfaces
Nanostructures (clusters)
Hybrid (organic-inorganic)
Molecular systems on surfaces studied by scanning probe microscopy and spectroscopy (SPM/S) and other surface sensitive techniques.
Selected publications:
A. Wykrota, W. Koczorowski, R. Czajka, Functionalization of Si(100) Surface by means of Benzonitrile Molecules using home-made UHV Molecular Evaporator, Materials Science in Semiconductor Processing 2014, 17, 168-172.
M. Bazarnik, J. Henzl, R. Czajka, K. Morgenstern, Light driven reactions of single physisorbed azobenzenes, Chemical Communications 2011, 47, 7764–7766.
W. Koczorowski, M. Bazarnik, M. Cegiel, A. Petroutchik, A. Wawro, R. Czajka, STM/STS characterization of platinum silicide nanostructures grown on a Pt(111) surface, Applied Surface Science 2010, 256, 4215–4219.
M. Bazarnik, M. Cegiel, P. Biskupski, M. Jazdzewska, S. Mielcarek, M. Sliwinska-Bartkowiak, R.Czajka, STM/STS investigation of carbon nanotubes deposited on Bi2Te3 surface, Central European Journal of Physics 2009, 7(2), 291-294.
A. Wawro, S, Suto, R. Czajka, A. Kasuya, Solid state reaction of Fe with Si (111) vicinal surface: splitting of bunched steps, Nanotechnology 2008, 19(20) 205706.