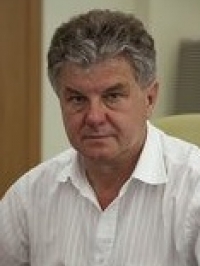 Prof. Andrzej Mackiewicz
Member of the Research Council and NBMC Council
Head of the Department of Diagnostics and Immunology of Neoplasms, Greater Poland Oncology Centre in Poznan
Department of Immunology of Neoplasms, Poznan University of Medical Science
+48 61 885 0665
andrzej.mackiewicz@wco.pl
Research interests:
Medical biotechnology
Cancer diagnostics
Immunology
Bioengineered silk proteins
Selected publications:
H. Dams-Kozlowska, A. Majer, P. Tomasiewicz, J. Lozinska, D. L. Kaplan, A. Mackiewicz. Purification and cytotoxicity of tag-free bioengineered spider silk proteins. Journal of Biomedical Materials Research 2013, 101(2), 456-464.
K. Kaźmierska, A. Florczak, K. Piekoś, A. Mackiewicz, H. Dams-Kozłowska, Engineered spider silk: the intelligent biomaterial of the future. Part II, Postępy Higieny i Medycyny Doświadczalnej 2011, 65, 389-396.