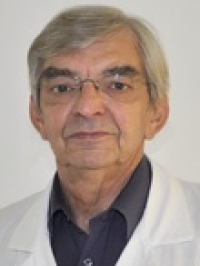 Dr. Roman Wydra
Degree:
PH.D. in Chemistry, Adam Mickiewicz University in Poznań, Poland, 1980
Research interests:
Organic synthesis, methodology, and modern methods in organic synthesis

Isolation and structure elucidation of natural compounds from plants and animal material

Analytical methods in organic chemistry: spectroscopy (UV, IR, NMR and MS) and c

hromatography (GC, HPLC, column, thin layer and circular chromatography)
Patents / patent applications:
L. Strekowski, R. L. Wydra, S. E. Patterson, R. F. Schinazi,

4-[(Alkyl or Dialkyl) Amino] Quinolines and Their Method of Preparation
United States Patent: 5,304,554; Apr. 19, 1994
Selected publications:
L. Strekowski, S. Z. Lin, H. Lee, R. L. Wydra, A. S. Kiselyov, Chemistry of Anionically Activated Perfluoroalkyl Group in Heterocyclic Synthesis, Heterocyclic Communications 1997, 3, 109-113.
M. A. Battiste, R. L. Wydra, L. Strekowski, An Efficient and Stereoselective Synthesis of 10-Hydroxy-4,8 Dimethyl-3(E),8(E)-decadienoic Acid, a Precursor to (3E,8E)-Suspensolide, Anastrephin, and Epianastrephin, Journal of Organic Chemistry 1996, 61, 6454-6455.
J. L. Mokrosz, B. Duszynska, S. Charakchieva-Minol, A. J. Bojarski, M. J. Mokrosz, R. L. Wydra, L. Janda, L. Strekowski, Structure –Activity Relationship Studies of CNS Agents. Part 29. N-Methylpiperazino Substituted Derivatives of Quinazoline, Phthalazine and Quinoline as Novel α­1, 5-HT1A and 5-HT2A Receptor Ligands, European Journal of Medicinal Chemistry 1996, 31, 973-980.